For my teasers I use natural materials, feathers, jewels and plastic that cannot splinter. I am very focused on using and designing teasers so they do no hurt the cats.
The ideas for my teasers comes from me as a cat owner, from other cat people who wish something special and from the FiFe judges who also comes with wishes.
I design after the principle "BUILD A TEASER" when I am on the exhibitions, so you can get your teaser in the materials and colors you want.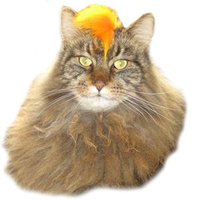 If you have a good idea, you are welcome to contact me at ellen@rotmandesign.dk